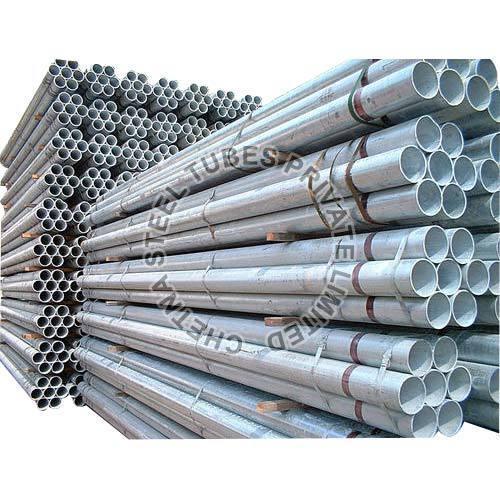 A reputable hot dip galvanized pipes exporter is known to offer world markets superior products. Hot-dip galvanized pipes have risen to prominence in the world of construction and industrial materials due to their excellent features. The galvanization procedure, which includes applying a layer of zinc to pipes, offers a plethora of benefits that go beyond the obvious.
Continue reading to know the many advantages that make hot dip galvanized pipes the go-to option across a range of sectors.
The Protection Against Rust: Corrosion Resistance
The exceptional corrosion resistance of hot dip galvanized pipes is one of its most notable benefits. The zinc coating serves as a barrier, creating a sacrificial layer that shelters the steel beneath from contact with oxygen, moisture, and other corrosive substances.
This property makes these pipes ideal for both outdoor and indoor applications, providing longevity and reliability in even the harshest environments.
Long Lifespan: A Smart Investment
Galvanized pipes' resistance to corrosion immediately translates into a longer lifespan. Hot dip galvanized pipes can endure the test of time, frequently outlasting their non-galvanized counterparts, whereas other pipes may succumb to corrosion and degradation with time. Longevity eventually results in lower maintenance costs and fewer replacements, which over time makes them a financially good investment.
High Productivity with Low Maintenance: Fewer Downtime
Galvanized pipes need little upkeep for the duration of their useful lives. The zinc layer continues to play a strong protective function, necessitating fewer inspections, repairs, and replacements overall. This feature is especially helpful in sectors where downtime is expensive and operational effectiveness is crucial.
Built Hard: Resisting Mechanical Stress
The robustness of hot dip galvanized pipes stands out in applications that require handling, transit, or exposure to challenging environments. They can survive the rigours of numerous industrial processes because of their solid construction and resilience to mechanical damage, which ultimately increases their dependability and durability.
The Meeting of Form and Function in Aesthetics
Galvanized pipes provide more than just practical advantages thanks to their distinctive silver-grey appearance. They are suited for usage like architectural or ornamental ones where both utility and design are important due to their aesthetic appeal.
Versatility Across Industries: Chemical Plants and Water Supply
It is simply amazing how versatile hot dip galvanized pipes are. They are used in a variety of fields, from plumbing and water supply to building, agriculture, and even caustic settings like chemical factories. Their durability, hardness, and corrosion resistance contribute to their applicability.
Simplified Inspection: Visual Indicators for Up keep
Any system's integrity must be maintained through routine inspections. This work is made simpler by galvanized pipes because of their easy-to-see visible condition signal. Inspection makes it simple to see any corrosion or zinc coating deterioration, allowing for preventative maintenance and averting worse problems.
Resilience in Difficult Situations Under Pressure
Hot dip galvanized pipes provide great resistance to abrasive environments. They can withstand being exposed to a variety of weather conditions, extremely high temperatures, and even certain chemicals. This quality makes them a dependable option in settings where durability is required.
Conclusion
Hot dip galvanized pipes are a prime example of invention meeting necessity in the realm of pipes and tubing. Their capabilities are enhanced by the galvanization process, which gives them increased durability, resistance to corrosion, and industry-specific flexibility.
These pipes continue to have an influence, whether it is through their function in protecting the water supply or their position in architectural design. The persistent advantages of hot dip galvanized pipes mean that they continue to be an essential resource in the modern world even as industries change and demand diversify.